Gabriel-Glas DrinkArt Bottle
Inspired by the DrinkArt Stemless, the Bottle is a modern-day Erlenmeyer flask.
Ideal for younger wines that need an extra pop of oxygen to open up and show off their complex flavors. Made from brilliant lead-free crystal with a narrow, flat-bottomed bowl which allows the whole thing to rest in an ice bucket keeping reds at cellar-temp, or your decanted whites cold.
Product Highlights
A modern twist on a classic decanter

Brilliant, lead-free crystal

Dishwasher safe

Ideal for everything from juices to mimosas
A Note from Jonah
"I love to decant white wines and even champagnes. I have always found that knocking the rough edges off of a young white wine helps to reveal its complexities and nuance. However, with a normal decanter this poses the problem of how to keep the wine cold. Enter DrinkArt Bottle which sits comfortably in an ice bucket keeping your decanted white wines cold without an oversized refrigerator."
Height: 270 mm (10.62 in)

Width: 120 mm (4.72 in)

Weight: 500 g (17.63 oz) with variability since each is unique
Rinse with hot water after use

Dishwasher safe and recommended when needed

Powdered detergent is usually better than liquid

Be sure it's safe from falling over

Store in a well-ventilated area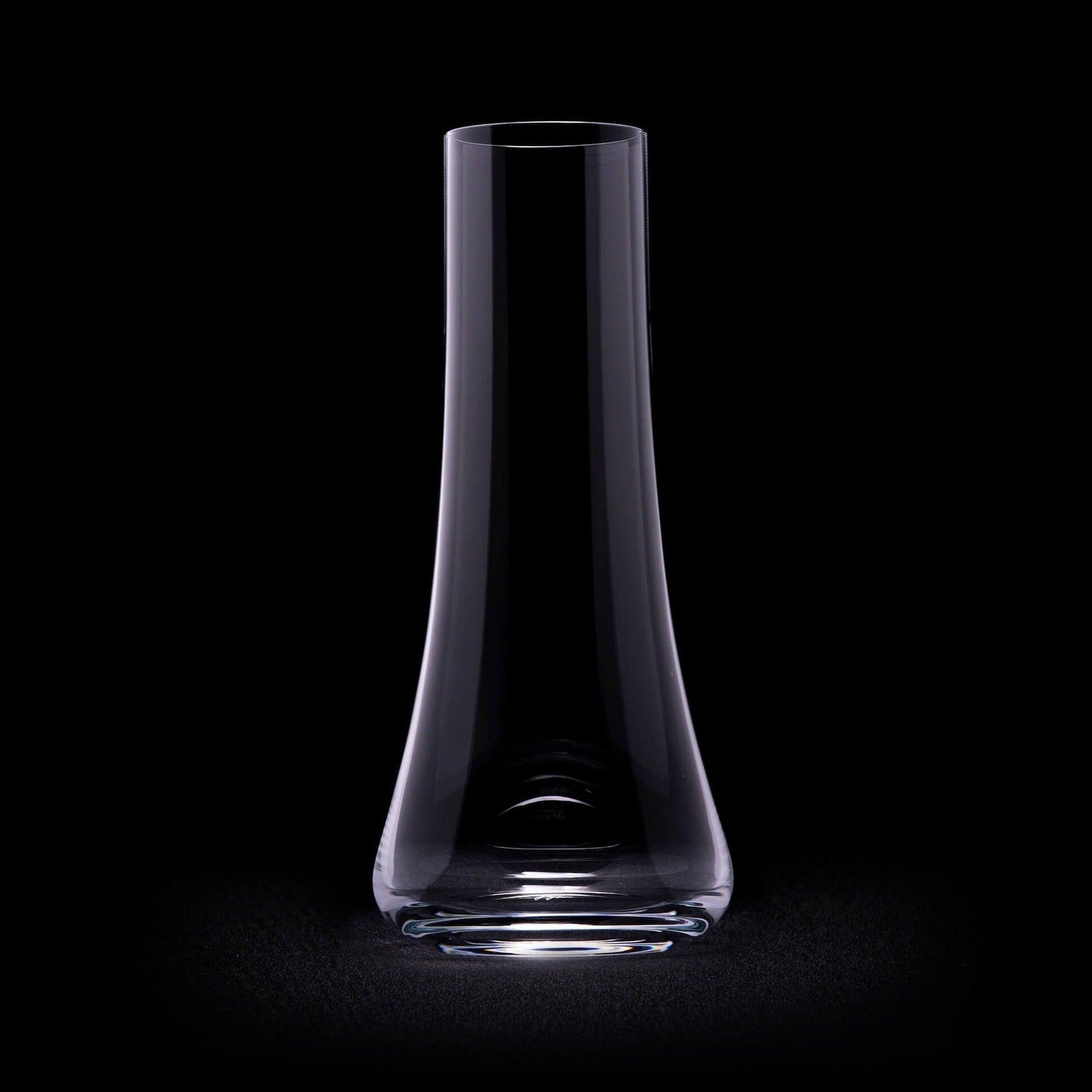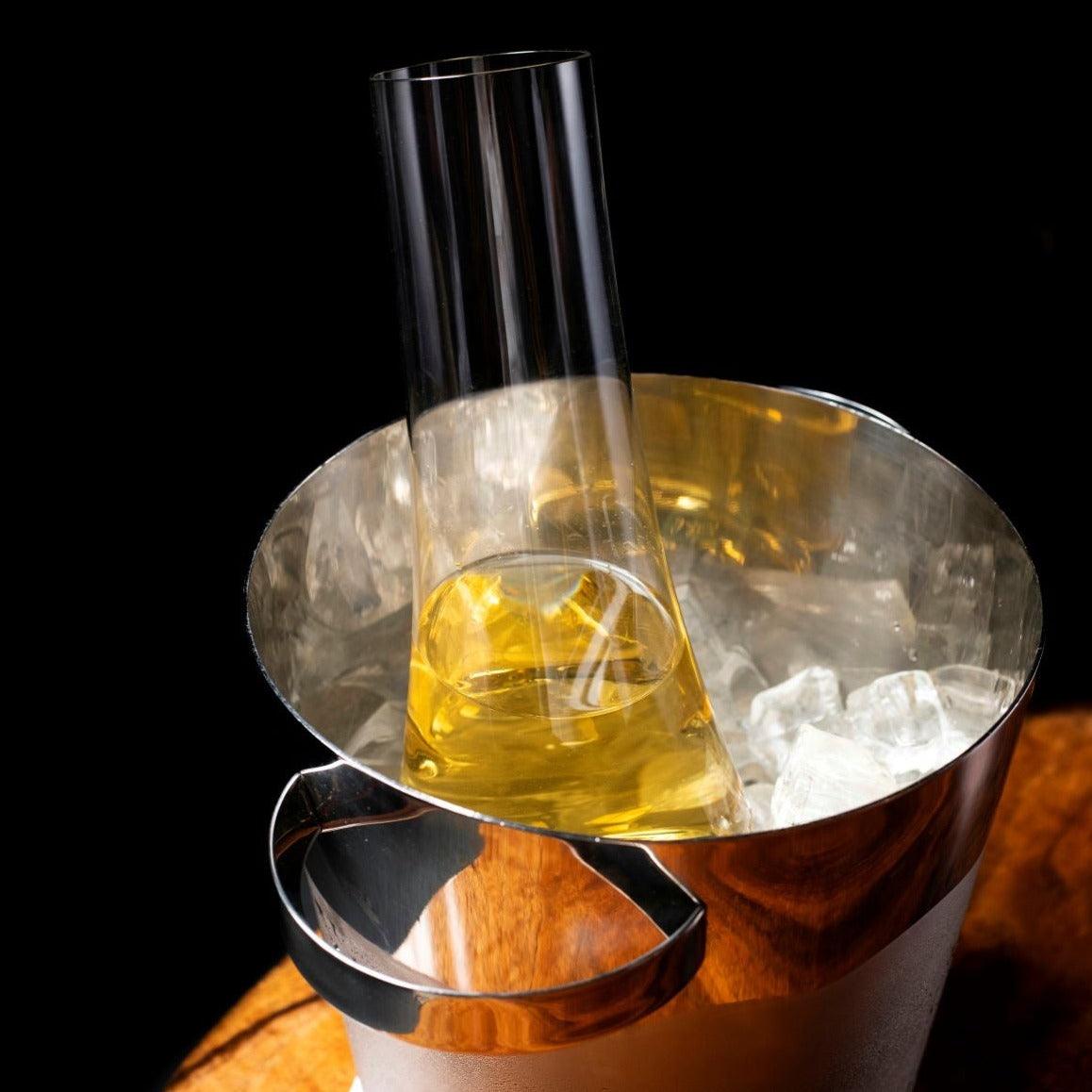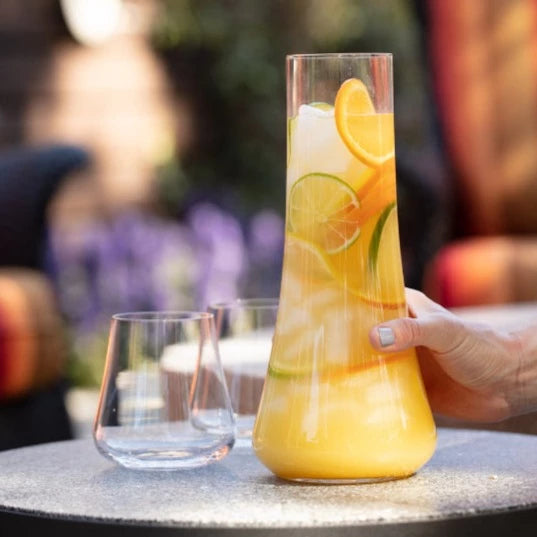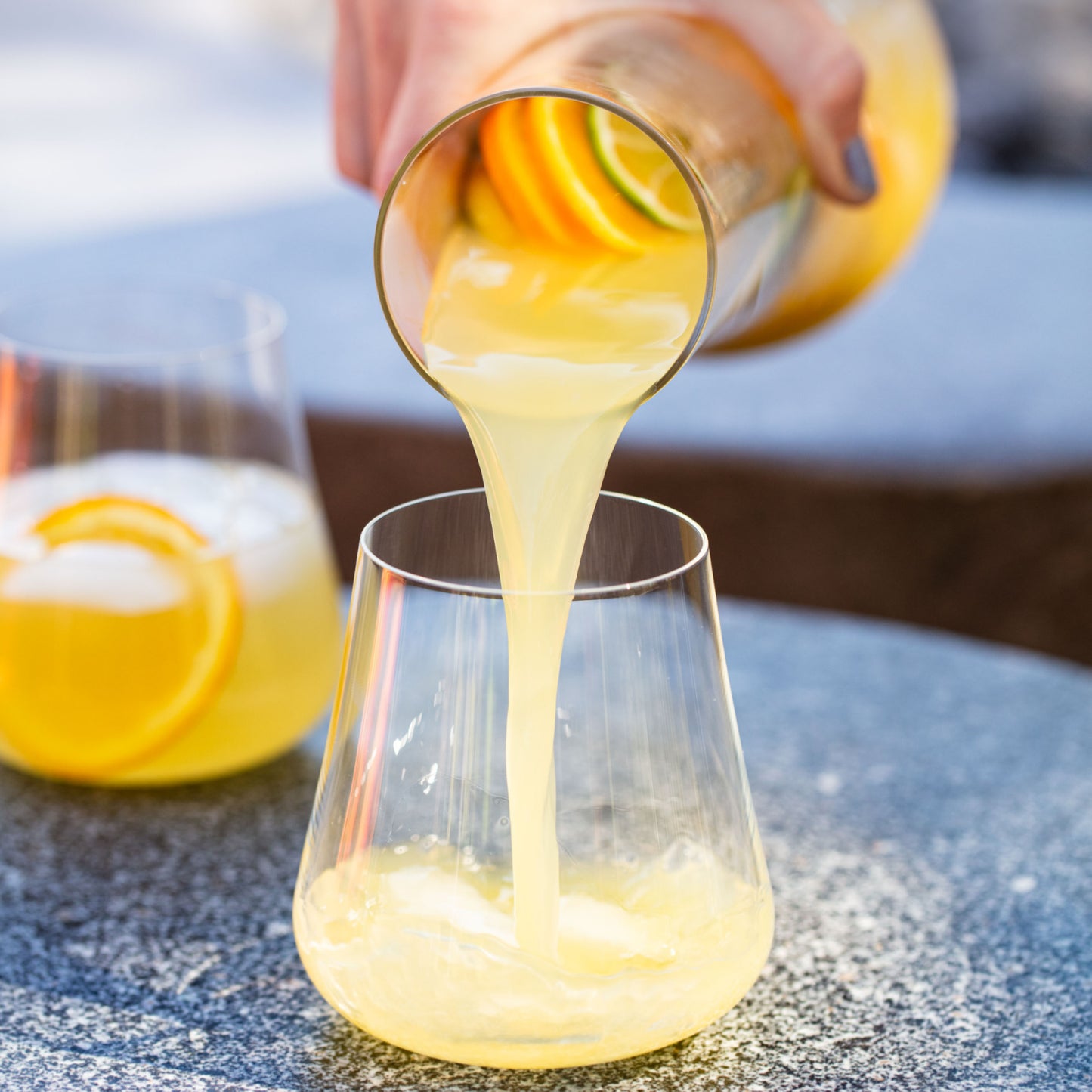 Stunning Lead-Free Crystal
Made from carefully sourced, low-iron sand that is blended with a proprietary mix of metals and purifiers that add clarity and brilliance while also strengthening the material.
Graceful Design
Decanting a wine helps to open the aromas and soften the tannins. Doing these with elegance and beauty is simply a bonus.
The Right Fit
The size and shape of the bowl fits perfectly into an ice bucket making it the ideal decanter for when temperature matters.
Dishwasher Safe
EU tested for guaranteed brilliance and clarity after 1,000 washing cycles.
Brilliant & Strong
---
The artistry of Gabriel-Glas lies at its very core: the crystal itself. It starts with the careful sourcing of low-iron sand (to prevent that familiar green cast of a Coke bottle) and the precise and constantly adjusted addition of metals and purifiers like Erbium through the melting process. The result is a stunningly brilliant, fiercely hard crystal.
Design Matters
DrinkArt bottle takes a modern take on the classic Erlenmeyer Flask. And just like that iconic tool from highschool chemistry class the design of the DrinkArt Bottle gives it added functionality and versatility–from juices to mimosas.
It's all in the Details
Pouring from a decanter with the aplomb of a Master Sommelier requires a decanter that won't drip wine all over the tablecloth. Laser-cut and diamond polished the rim of the DrinkArt Bottle pours cleanly and is durable enough for daily use.