StandArt | Machine-Blown Wine Glasses
One for All, universal wine glass. Purposefully designed. Seamless construction.
Machine-blown and artisan made with a bowl, stem and footplate that are all formed from the same piece of lead free crystal resulting in a stunningly lightweight and finely balanced wine glass free of joints, glue or seams.
Product Highlights
Wirecutter: The Best Wine Glasses for 2023

Iconic Gabriel-Glas bowl designed for all wines

Brilliant, lead-free crystal that is dishwasher safe

Everyday Wine Glass with Seamless construction for durability and balance

Laser-cut rim that is incredibly thin and chip resistant
A Note from Jonah
"The Gabriel-Glas Gold Edition just may be the finest wine glass in the world, but the StandArt is undoubtedly the best. No other stem matches its combination of purity of form, function and craftsmanship alongside incredible durability and value."
Height: 230 mm (9.05 in)

Bowl Width: 95 mm (3.74 in)

Rim Width: 66 mm (2.59 in)

Weight: 150 g (5.29 oz) with variability since each is unique
Dishwasher safe and recommended

Powdered detergent is usually better than liquid

Top rack, stable, and spaced out

Polish when damp and still steamy

Store in a well-ventilated area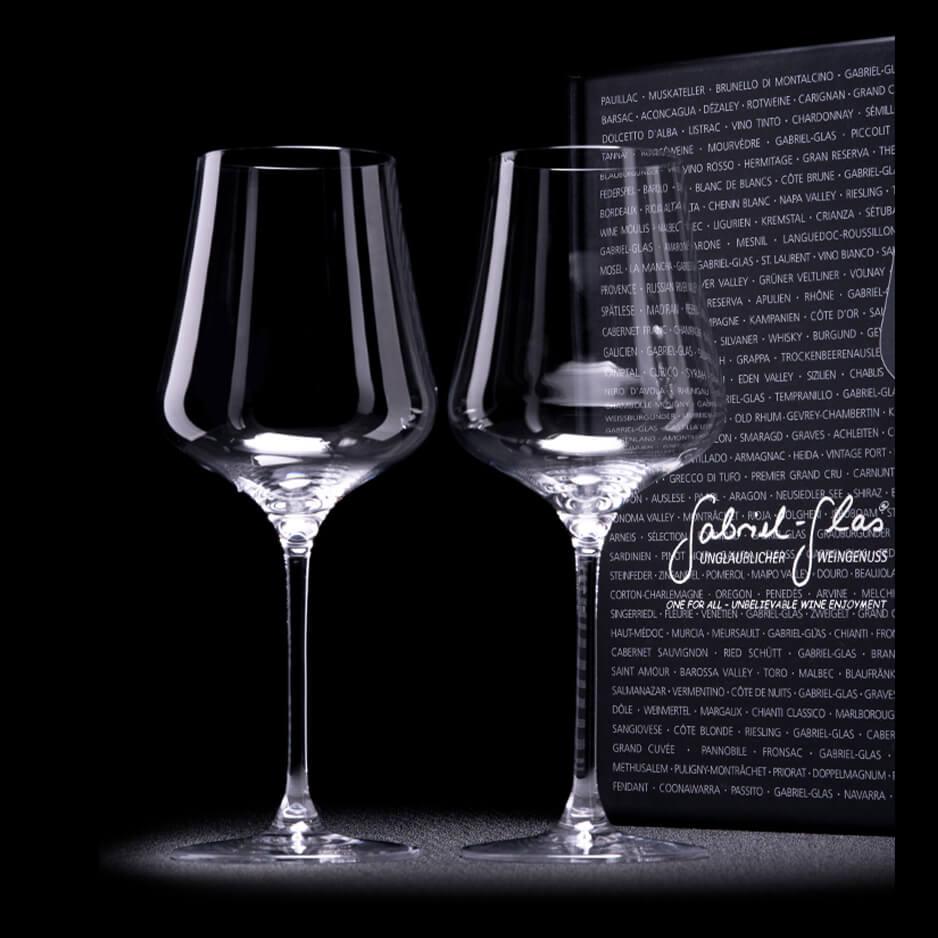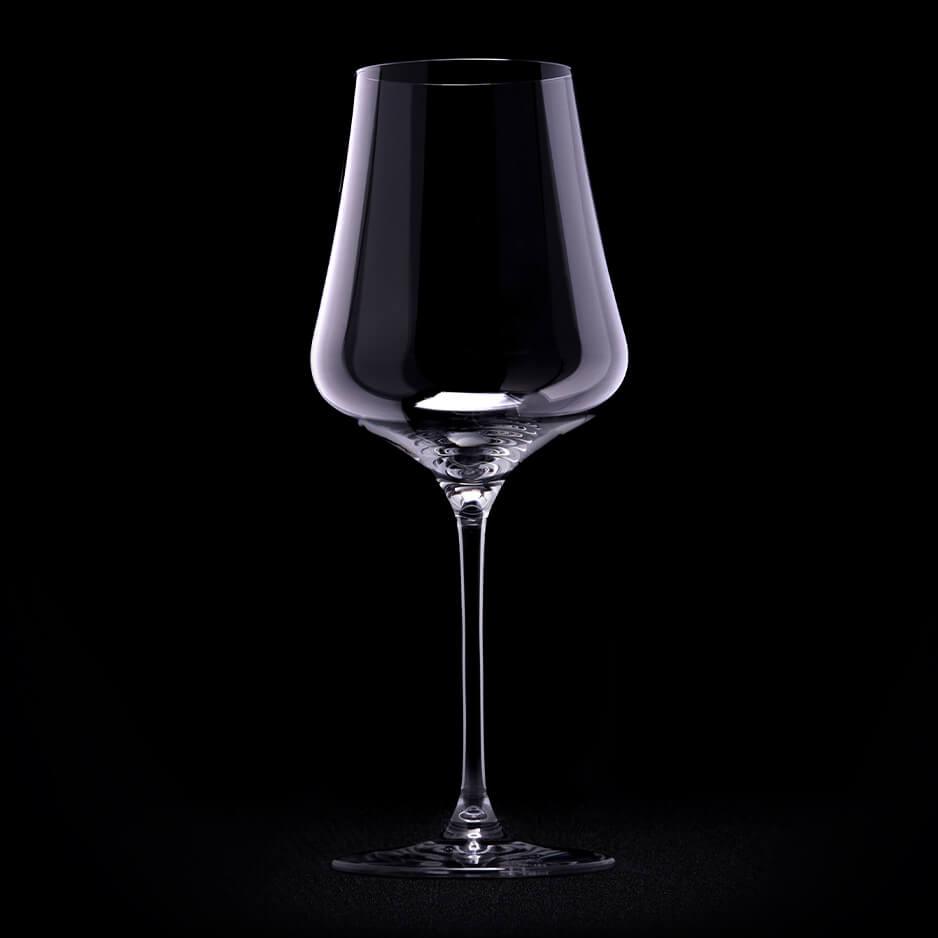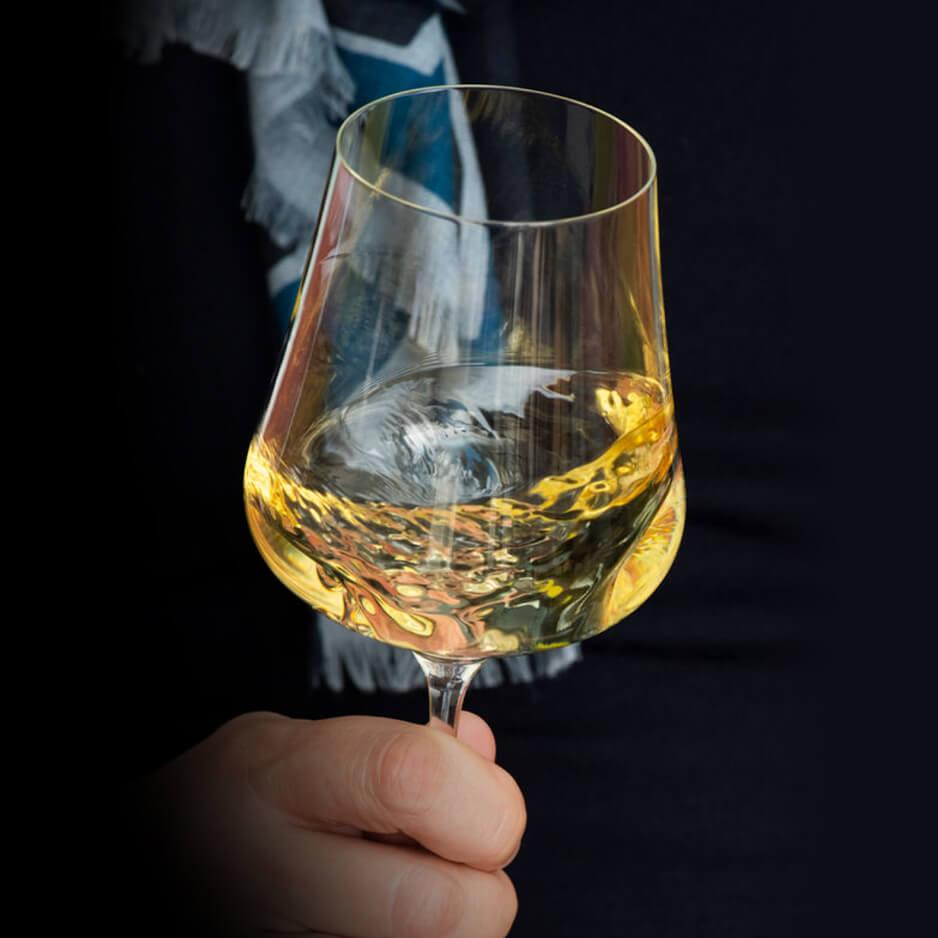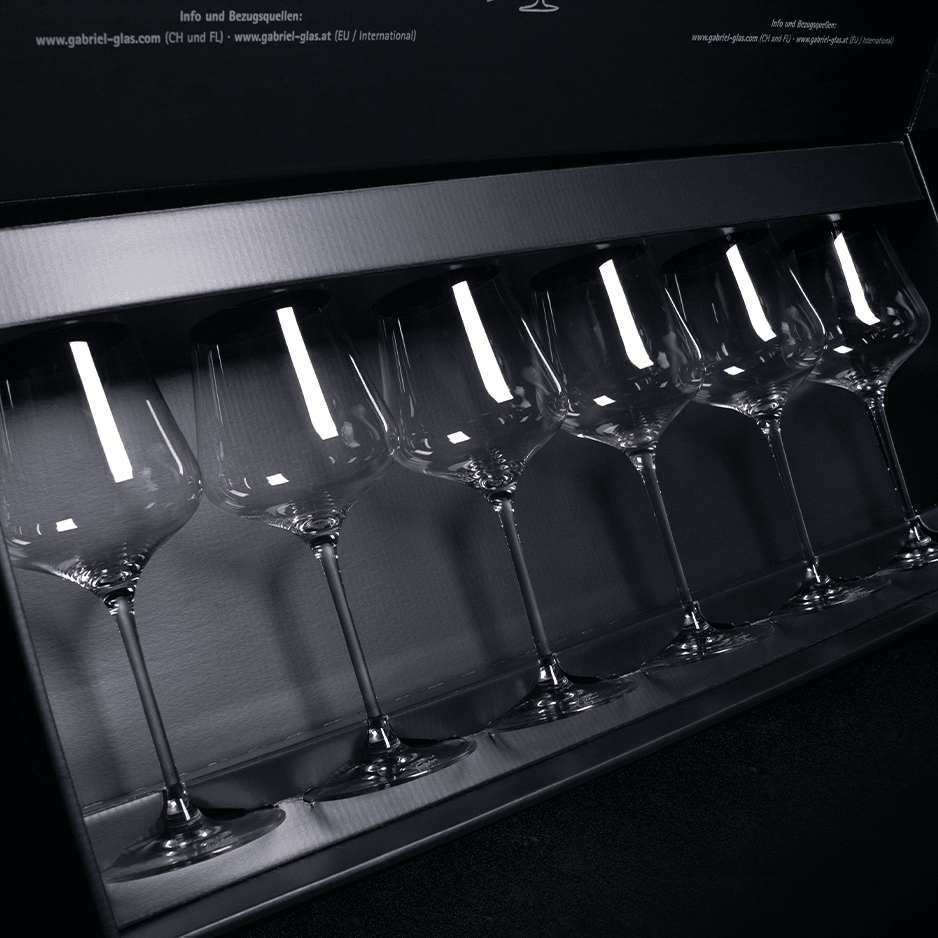 Stunning Crystal Universal Stemware
Made from carefully sourced, low-iron sand that is blended with a proprietary mix of metals and purifiers that add clarity and brilliance while also strengthening the material.
All Purpose Wine Glass Designed To Decant
The broader diameter at the base of the bowl and the gentle conical shape is purposefully designed to open the wine's aromas and drive the bouquet.
Precise Details
The rim of the crystal is laser-cut and diamond polished to be both incredibly thin and chip resistant.
Seamless Crystal Construction
A single piece of molten crystal is blown into the signature shape of the bowl, the stem is pulled, and the footplate is formed all without any joints, seams, or glues.
Dishwasher Safe Crystal
EU tested. Lead Free Crystal guaranteed for brilliance and clarity after 1,000 washing cycles.
Purposefully Designed & Precise
---
"Gabriel-Glas has become my go to all-purpose glassware. The StandArt combines durability, function and beauty all in one glass."
Debbie Zachareas
Owner, Ferry Plaza Wine Merchant
San Francisco, California
It's All in the Details
The iconic Gabriel-Glas silhouette—that slightly conical, gently curved bowl—was inspired by the form of an unfurling rose. The shape, size, and proportions of the bowl act as an extension of the nose itself and they work in concert with the concave sides to offer unbelievable wine enjoyment.
Laser Cut Rim
The rim is cut by laser and polished by a diamond wheel to give the impossibly-thin-rim higher resistance against impact, breakage, and more than a 50% increase in resistance to chipping—the most common failure of a typical fine stem. And, more importantly, it makes the glass undeniably more luxurious from which to drink.